When I was developing my small batch chocolate chip muffin recipe, I became curious about baking with oil versus butter. Should I use only one of those ingredients in my muffins? Were oil and butter equal or interchangeable ingredients? Knowing other bakers have these same questions, I started to dive into the topic of baking with oil, butter, or a combination of both.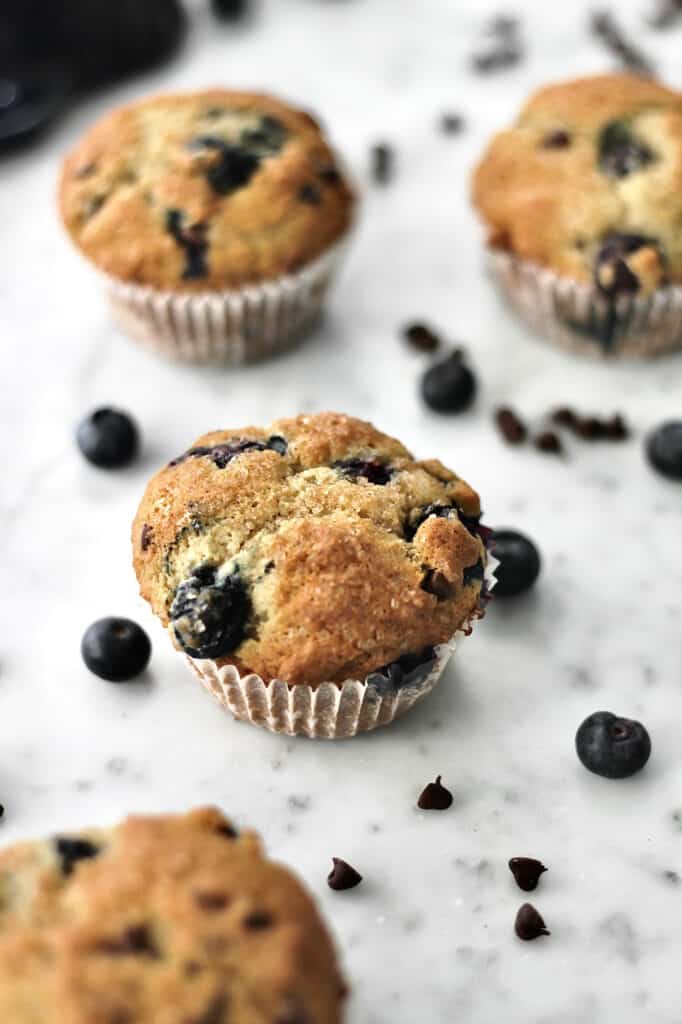 Difference Between Oil and Butter
This article from Handle the Heat explains some benefits of these two fats and what they do for your baking. They create more tender baked goods, assist in browning, and so much more.
This article from Epicurious breaks things down even more. Oil is physically more lightweight than butter. When melted, a cup of butter weighs around 227 grams, whereas a cup of vegetable or similarly neutral oil weighs around 218 grams. This explains why oil-based baked goods can have a lighter feel and taste.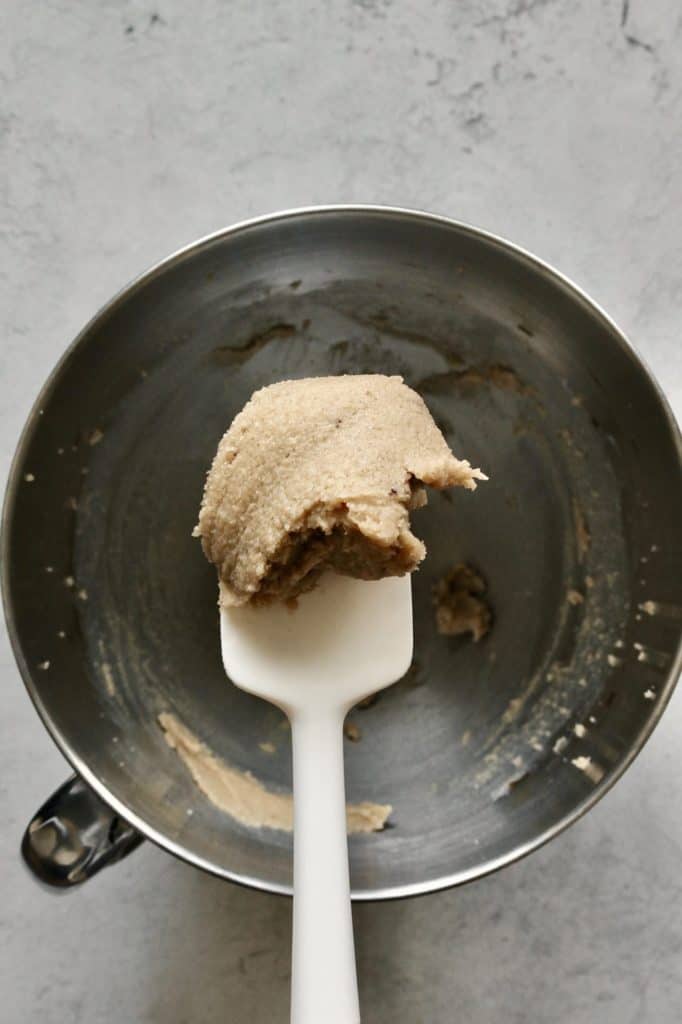 While oil is 100% fat, most grocery store butter in the US is around 80% fat. The remaining 20% consists of approximately 5% milk solids and 15% water. That percentage of water helps create gluten in a baked good.
Gluten is important because it's key to giving your baked good – whether it's a cake, muffin, cupcake, or something along those lines – chewiness and structure. But too much gluten can be a bad thing, resulting in a dense dessert that's less tender. Oil, on the other hand, doesn't contain water. As a result, oil is useful in creating a light and fluffy texture in your baked goods.
Can You Mix Oil and Butter in Baking?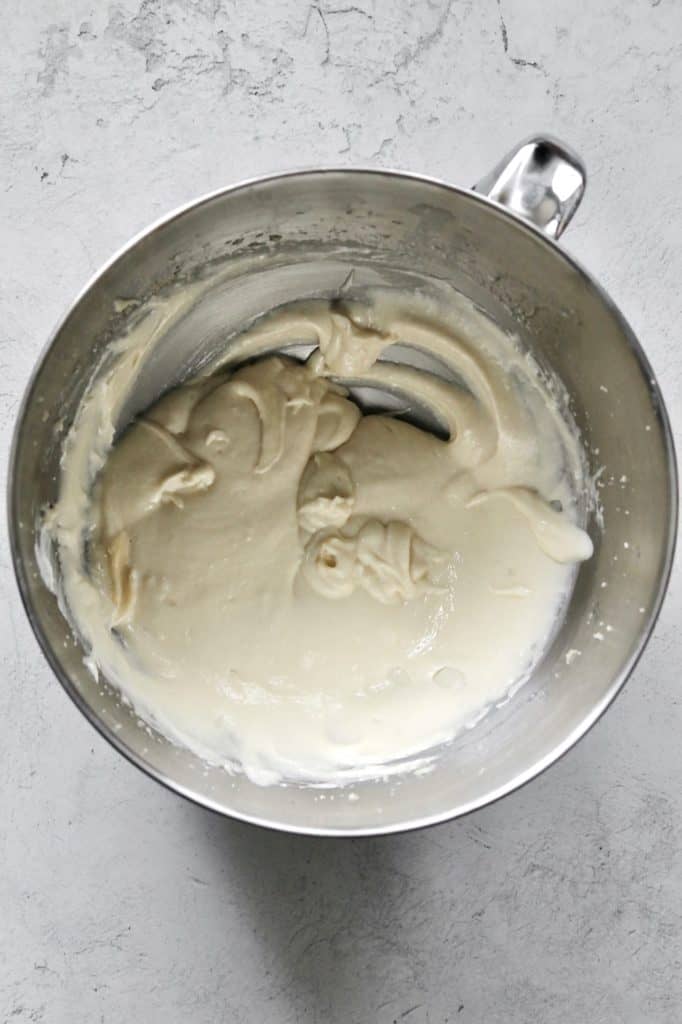 With all that in mind, you can imagine why you'd use these two fats together. The combination of them works well. Butter assists with the flavor and structure of your baked goods, while oil helps to soften them.
Oil Keeps Baked Goods Fresh for Longer
Another benefit of using oil in muffins or cakes is that the oil can keep your treats fresh for longer. In this article from the Washington Post, the writer explains that "baked goods made with oil have a long shelf-life and actually age better." She goes on to say that a butter-based baked good, if left at room temperature, can begin to dry out within a few days of making it. Conversely, the flavor and texture of an oil-based baked good tend to become stronger over time.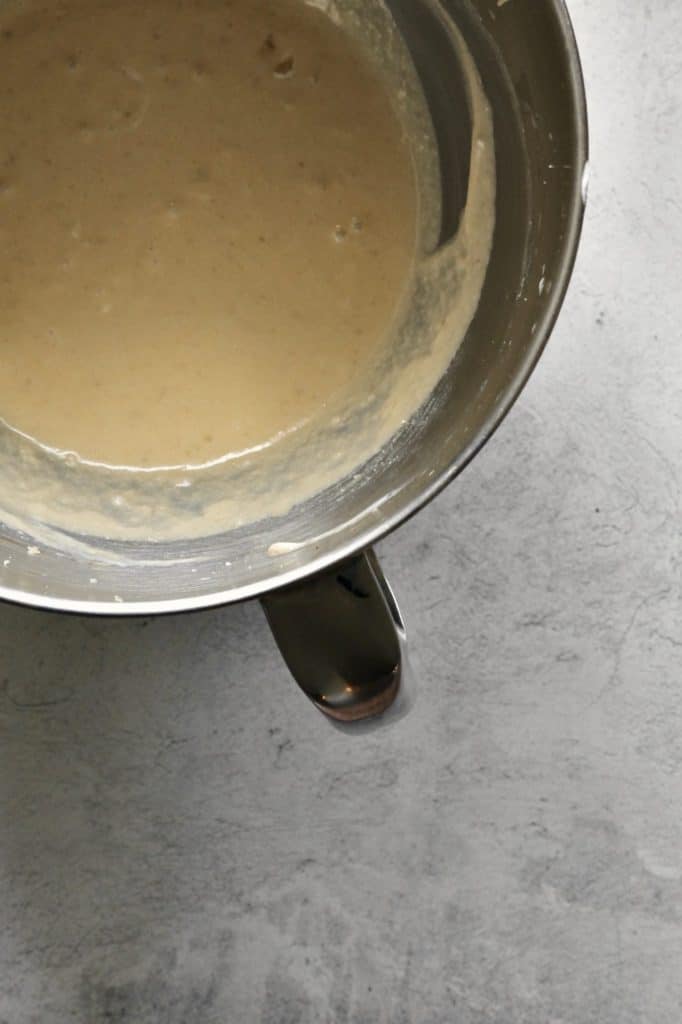 In my own testing with my chocolate chip muffins, for instance, they maintained their moisture and flavor about five days after baking them.
Butter vs. Oil: Which is better?
My white chocolate and raspberry loaf cake and small batch chocolate chip muffin recipe are two of the many recipes here that use both oil and butter. I now try to use them together in my baking – butter often for texture and flavor whereas oil helps with moisture. They each have their role and place. While they don't always work together, they can be a powerful duo.
How do *you* decide which of these fats to use? Do you have favorite brands of either? Would love to read your thoughts in the comments!