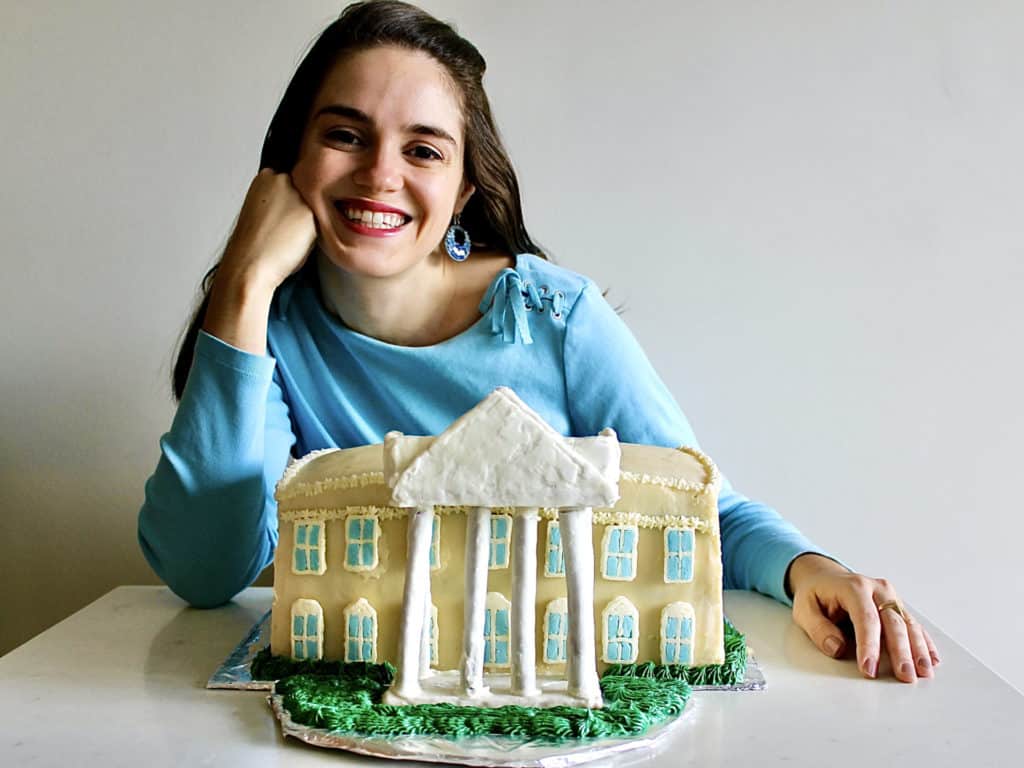 My name is Susan, and I live in Washington, D.C.
I'm passionate about developing and sharing original recipes as well as cake tutorials, tips, and tricks. I hope that the recommendations you read here will help you create the desserts of your dreams!
How it Started
I landed on this blog name after realizing that I literally always bring dessert to a gathering. Whether it's making a decadent layer cake for a special occasion or simple fruity crumble for brunch, this is the role I've played for years. Coworkers, friends, and family have benefited from this and so have I! The worlds of baking, desserts, and cake decorating are infinite.
If you also like to treat the people in your life to simple desserts or wow them with a fancy cake, I've got ideas and inspiration so you can make that happen. In these pages, I'm excited to share what I've learned.
I did have an Easy-Bake Oven as a kid (anybody else?!), but my love for baking really blossomed during the pandemic. It was also when I dove headfirst into the world of cake decorating. April 2020 jumpstarted a newfound interest. I'd made cakes before, but something that spring was different. In the midst of hard times, baking and making cakes for friends and family was a way to connect and celebrate them. I suddenly wanted to figure out how to make cakes look professional, taste great, be flat on top, and resemble the sweets you'd find in a bakery.
Since then, I've dug deeper into other sweets. I've invested in many a dessert cookbook and spent hours watching cake-decorating videos. I've also taken online courses in food blogging, cake decorating, and food photography in order to make this blog the best resource that it can be for you. Hopefully through my deep dive into baking, you'll find recipes and ideas here that make your mealtimes a sweeter experience.
What's In Store
This site will house my original recipes and cake tutorials. I'll share various techniques or ideas I've picked up in the kitchen that may help you, too. I can't wait to share sweet insights on all these topics and more here.
Say hello!
I love meeting new folks and talking all-things desserts. Please say hi in the comments of these posts or on my Instagram (@susanbringsdessert). Thank you for being here!